Radios For Sale
Most of the Radios on this page are 100% restored electronics and
refinished correctly cabinets.
These radios are 100% warrantied for
One Full Year from date of purchase.
Text next to each radio will mention radios that are NOT 100% restored.
Webpage updated Sept 15, 2017
Sorry the Walton has been SOLD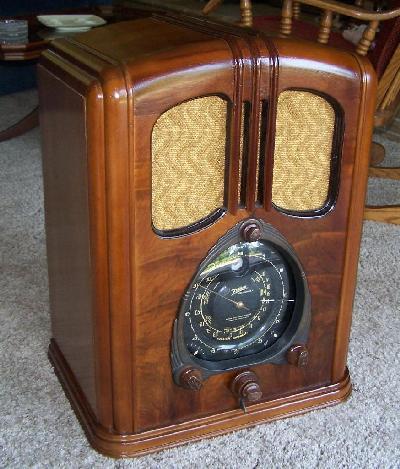 Zenith 9s369 $1595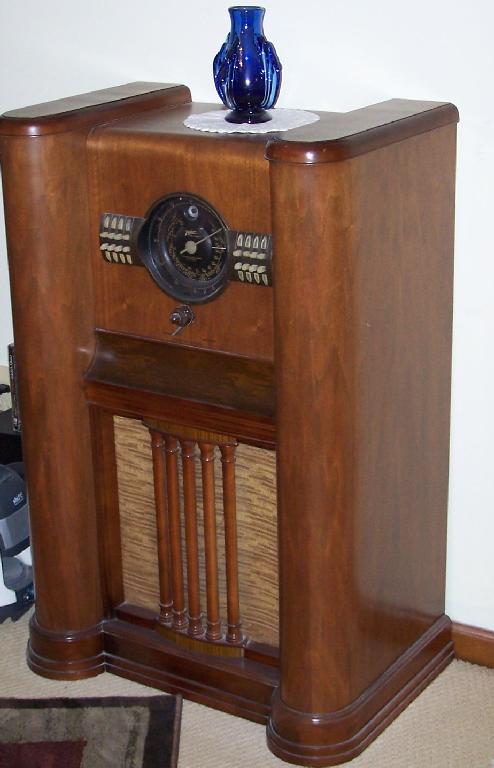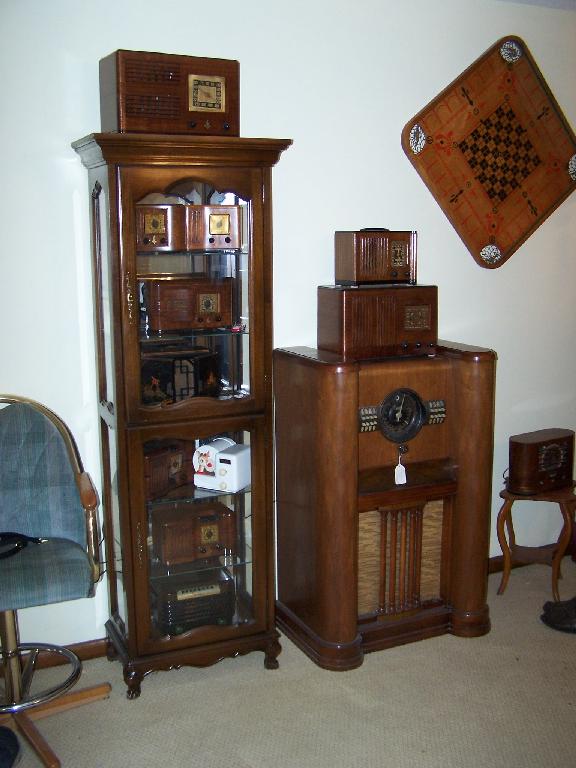 Zenith 9s30 has been sold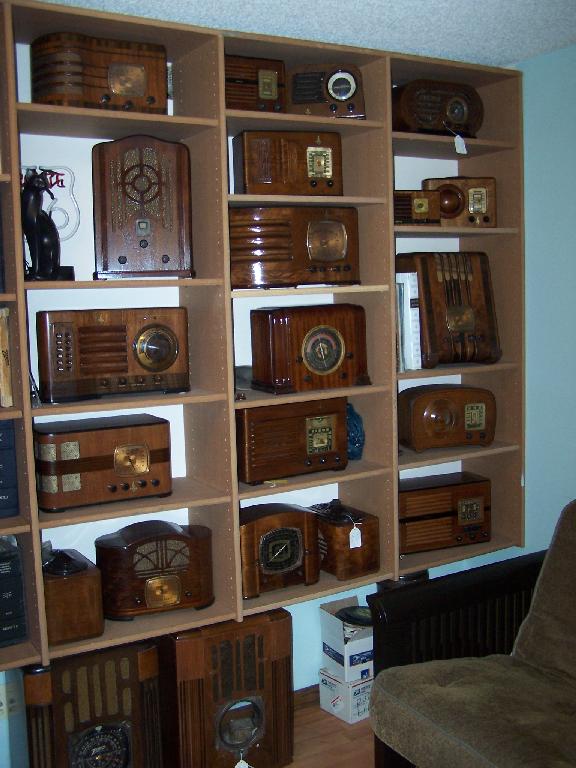 Top Row Philco 41-221 $395, Zenith table radio, Pair of Detrolas, Emerson, Radio by Radio, Zenith 6s321, Majestic, Detrola, Mickey Mouse
row 2 Zenith ON HOLD 808 $495, Zenith 5S327 $695, Majestic Treasurechest, Zenith ON HOLD 6S527 $445
row3 Zenith 6S532 $495 , Sparton Bluebird, Music Masters Horn, NicNacks, Radio Doll, Zenith , Zenith Radio/Phono
row4 Philco butterfly $795 emerson, Emerson, Emerson, AK10C Breadboard, Emerson, Emerson
row5 Wells Gardner WG24 695, Zenith 805 cathedral $695, Emerson, AK 768 cathedral $795, MinnieMouse, Zenith 835 Tombstone, SW Spade, Ozarka Cathedral
row6 Truetone D724, Airline movie dial table radio $695, Motorola dual speaker 5T5 $695 ,
Pilot model TV-37 with brand new picture tube $995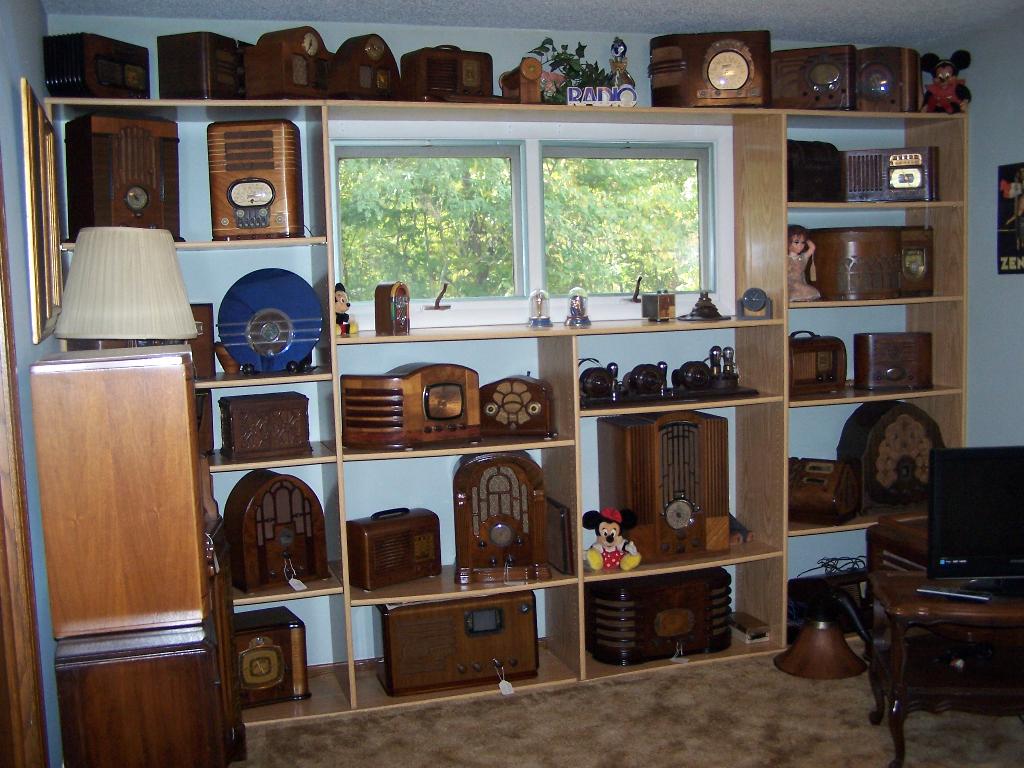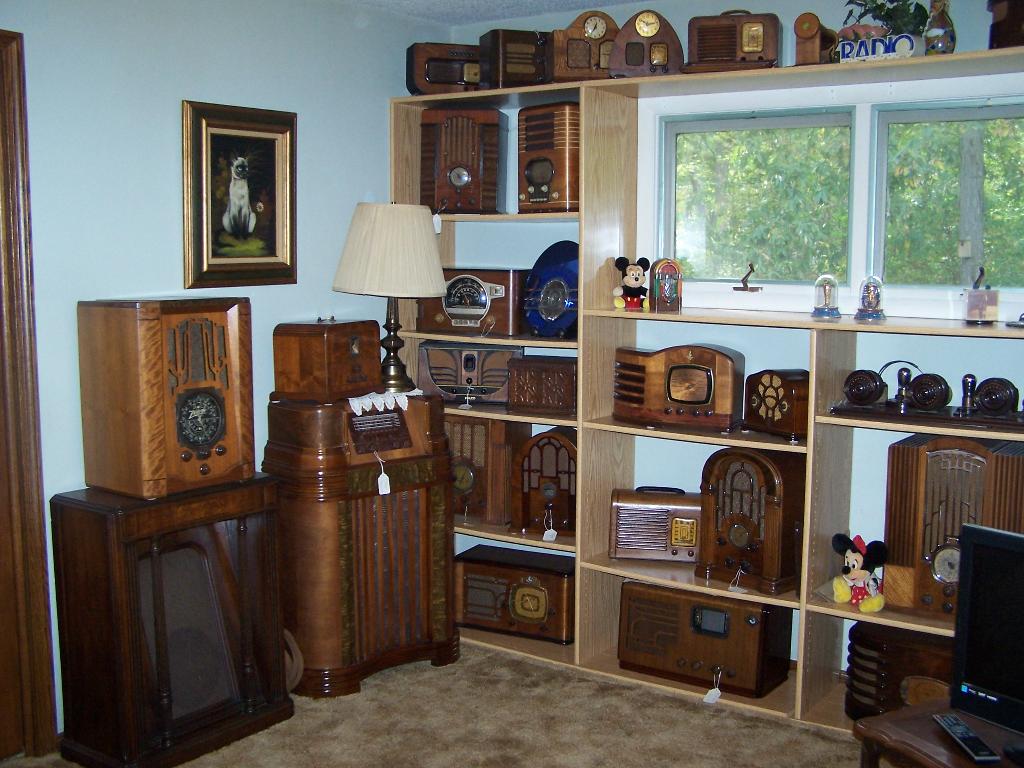 Philco 21 Cathedral $795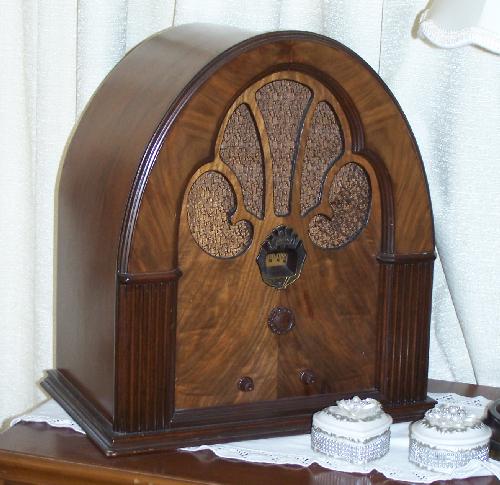 Philco 604T $695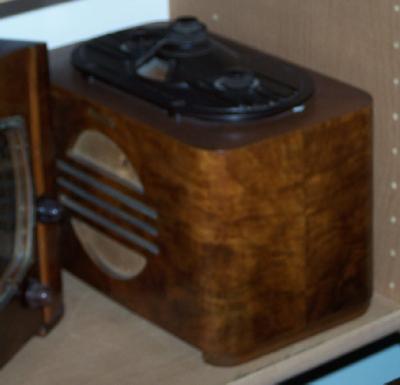 Zenith 12A57 $2195
sorry sold
I may have another one next summer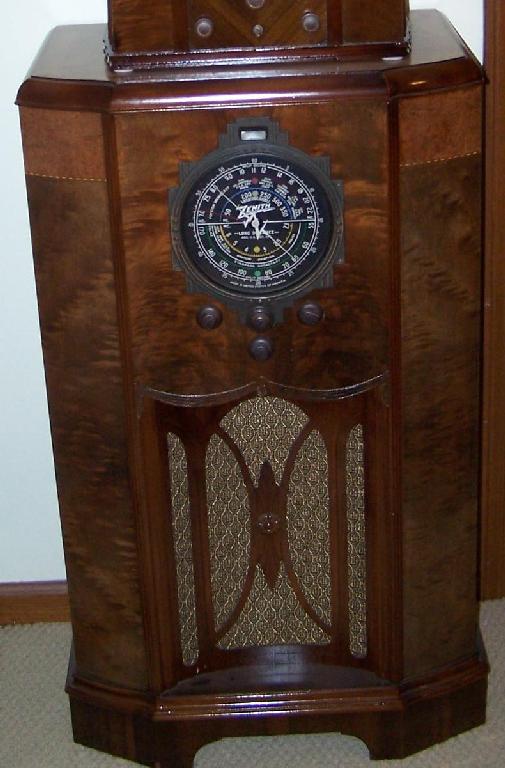 Airline by Stewart Warner WG-24 $495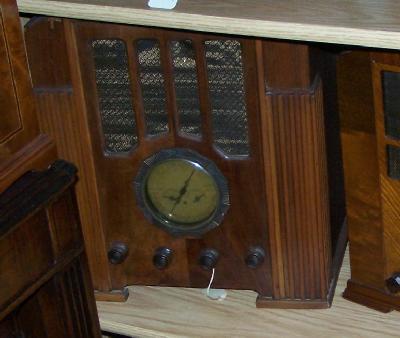 Zenith 808 tombstone $495 ON HOLD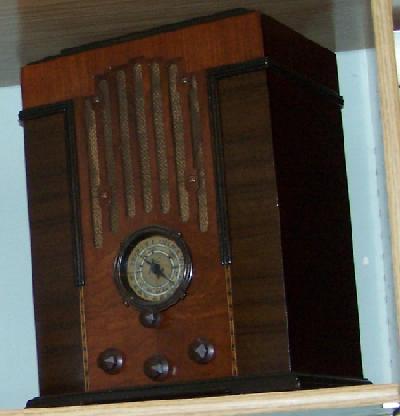 Fairbanks Morse Skycraper model 70
$795 when completed cabinet done electronics not completed.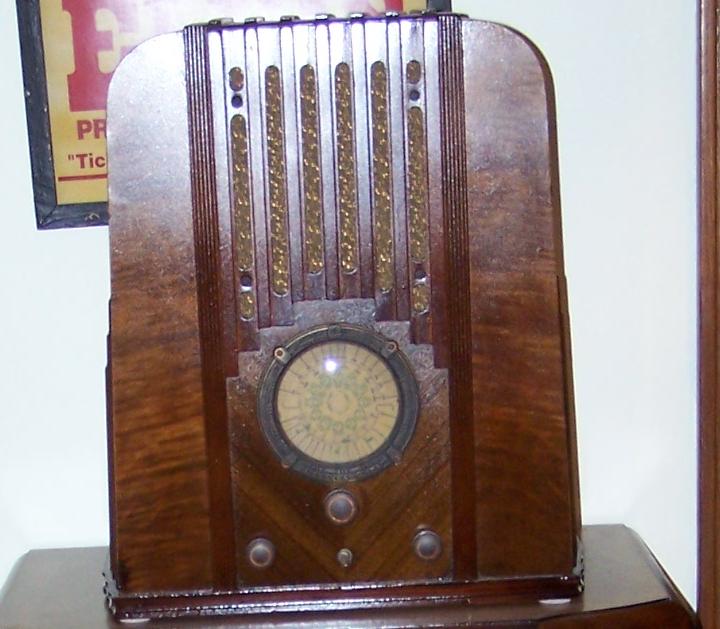 Console left side Zenith 9s55 $1995, On top of it a Phlco model 90 has been SOLD.

Chairside radio next to the rocking chair is a Zenith model 9S242 Robot Shutter Dial Zephyr style cabinet $1495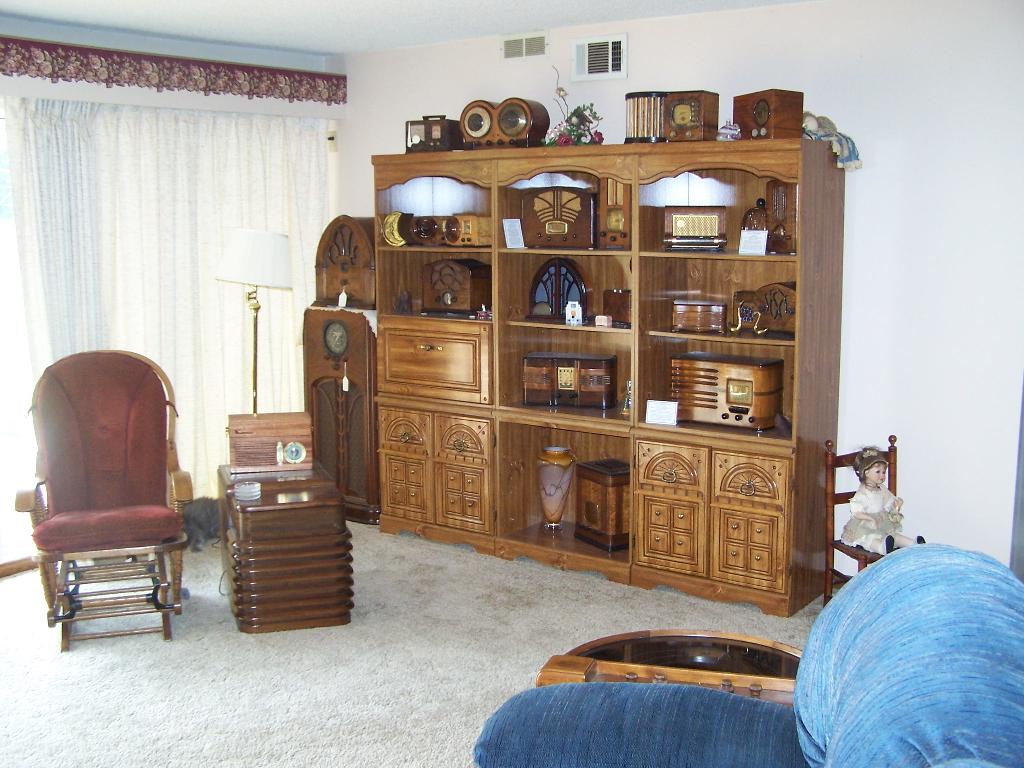 Zenith 12s232 Walton, Zenith 12A57 console,
Zenith chairside 9s244 $1595
Yes it is the one under the lamp.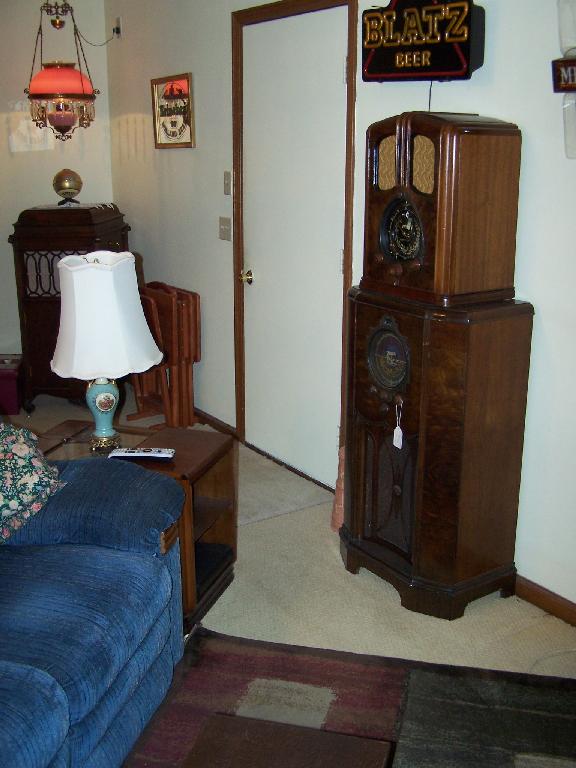 Fairbanks Morse very large tombstone $795, Zenith console 9S262 $1495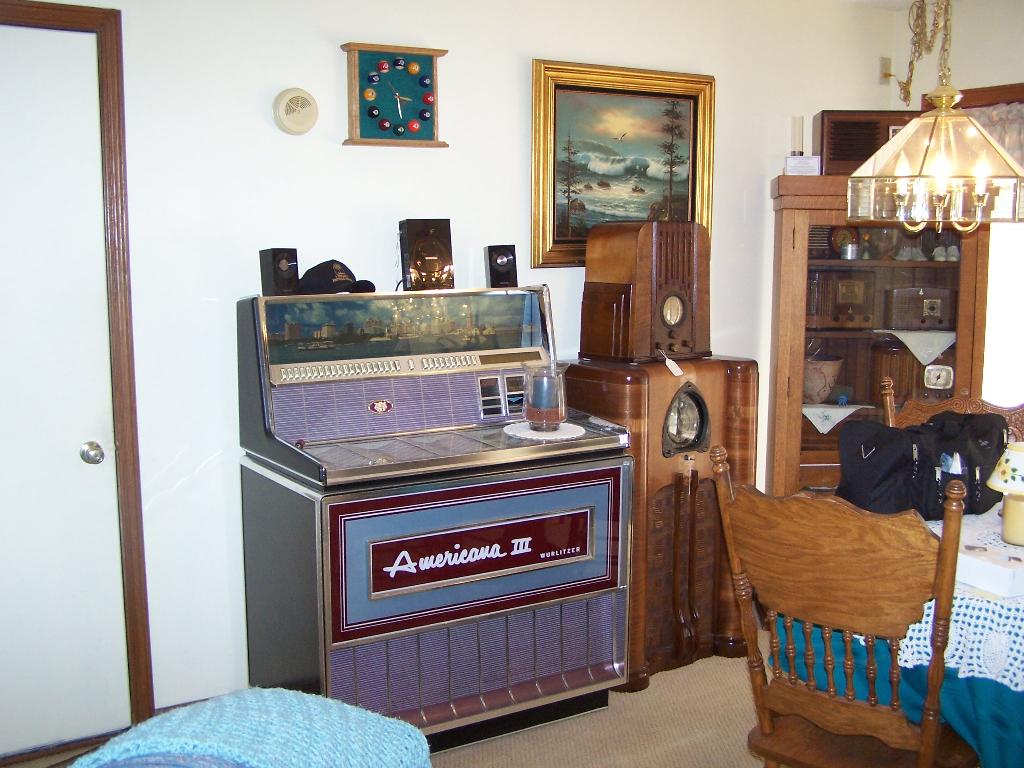 Email us if you have questions John <k9uwa@arrl.net>
Back to Front Page of John & Jeans AntiqueRadio