This jpeg is NOT for the squimish ones......it is about SAFETY.....and what can happen if you are
just plain careless. I took this picture one week after being hit with 7600 volts DC @20 amps....
fortunately my left hand was grounded before I contacted the B+ side. Otherwise I wouldn't be here!
It wasn't my time yet to go is all I can say about it.......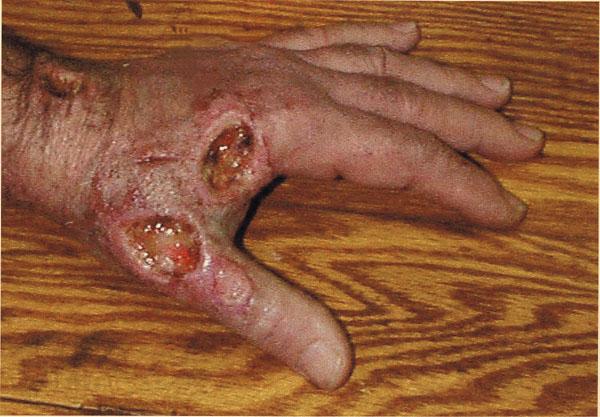 Back to John k9uwa & Jean's n9pxf Antique Radio Home Page