The Lone Rangers Radio
This was "The Lone Rangers Radio"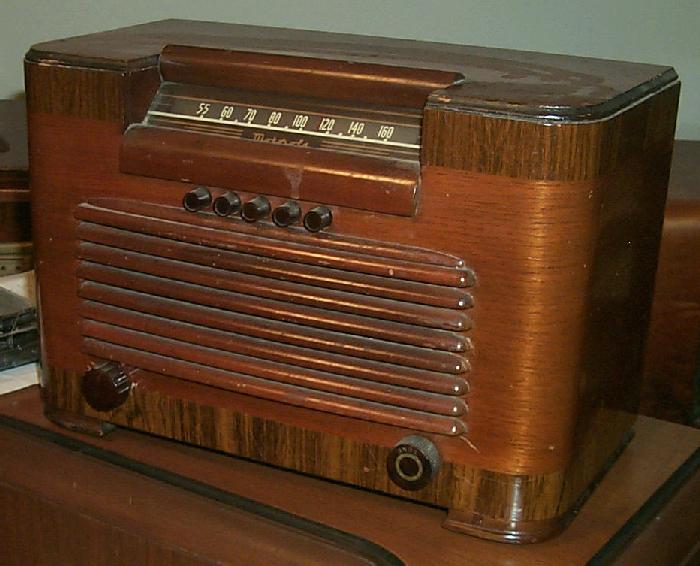 No its not one of those little radios with a picture of the Lone Ranger on it........... this is a real wooden table radio that was
owned by Brace Beemer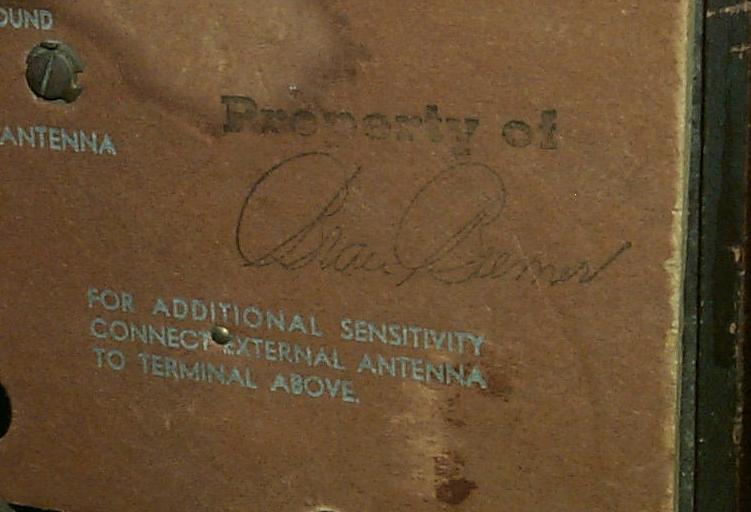 Along with the radio I have 3 casette tapes that were made directly from the original transcriptions of
6 episodes of the lone ranger series from 1944 to 1948 .................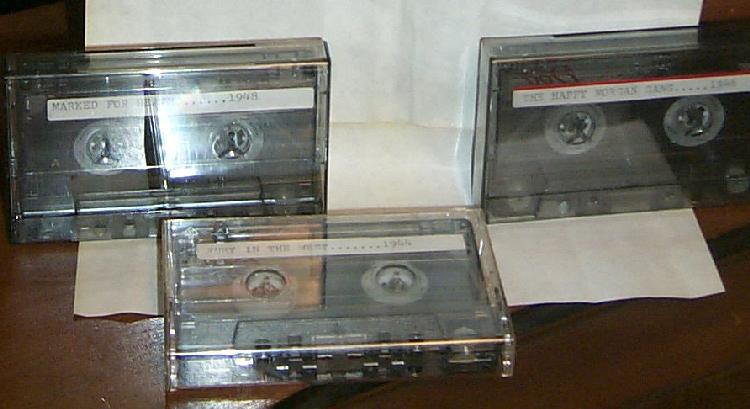 So where did this all come from you ask? ............. Lloyd Nunnley..........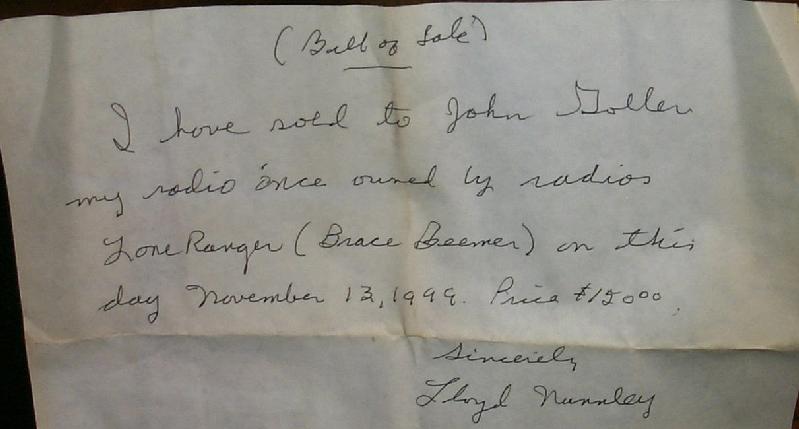 So just who is Lloyd Nunnley? ............ read below for the answers...........
A few years ago this guy called me on the phone and asked if I wanted to buy a little table radio that had belonged to
Brace Beemer....And yes I bought it.... after checking out his story a little..........
The radio as a collectable is worth maybe $50-75 .;....... but on the back it there is a stamp on it "property of Brace Beemer"
. ...... this radio was given to Brace Beemer by the execs at WXYZ from Detroit as a birthday present one year.....
Then a few years later he gave it to Lloyd Nunnley .......
So just who was Lloyd Nunnley? ..........
It seems that Lloyd was a writer and wrote some of the Lone Ranger series..... as well as some of the other stuff...green hornet
etc.... along with the radio Lloyd gave me 3 casette tapes that he had made copies of from the original transcription tapes
of several of the lone ranger episodes that Lloyd had written......... Lloyd had been living here in Ft Wayne and was being
moved to the chicago area where one of his nephews lived and didn't have room for all the stuff he had....... the old guy
was about 90 when I purchased the radio from him..........
When I was first approached asking if I was interested in buying the radio.... I thought perhaps this guy was maybe some fake
...said he had worked around the Chicago area radio stations as a writer ..... so I ask him a question if he knew who
Myrtle (Fitzgerald) Stuart was? .............figured I had him there....... he was silent for about 15 seconds and then said
......"wasn't she a lady that played Piano at the radio station in Chicago?" ....... "and her husband played the Saw?
At that point I knew that Lloyd was legitimate and bought the radio....
Myrtle (Fitzgerald) Stuart and her Husband Hal ........ were my great aunt and uncle...
Myrtle played for the radio station and a couple of times a year Hal went in and played the Saw with her........
Hal retired from the Post Office as a mail carrier......... he was also a pretty good boxer in his early days.....
I have a 78 RPM record made live of one of Myrtle and Hal's live broadcasts from the early days of radio in Chicago.
Lloyd nearly cried when I played the record for him..........brought back a lot of memories for he and I....
I restored the electronics in the little table radio and it once again sings as it did when new!
This radio has been returned to the Family. The Lone Rangers Daughter now has her Fathers radio.
John k9uwa
Some links to other Websites with Lone Ranger information...
http://www.otrcat.com/lone.htm
Site offers DVD's and interesting history of the Lone Ranger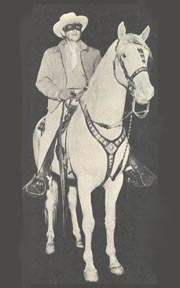 http://bracebeemer.homestead.com/index.html
Website of the Wabash, ILL Museum where Brace Beemer was born and raised
They have some very nice Memoribilia on this site.....